Smart pole for smart cities.
We connect citizens to the cities they live in with the latest technology available. Our lighting not only makes people's lives a little brighter but also much easier.
Lumca provides more than just lighting. We connect people to the services that matter the most to them. With our fully integrated Smart Pole solution, the only limit is your imagination.
We connect citizen to the cities they live in.
CAMERAS
Data management
Multiple sensors
COMMUNICATIONS
Billboards
Hyperlocal content push
Parking availability detection
Hot Spot (Wi-Fi)
SECURITY
Panic button
360 camera surveillance
Lighting control
Crowd control
Traffic Control
GFCI AND USB
RECEPTACLES
GFCI and USB connectors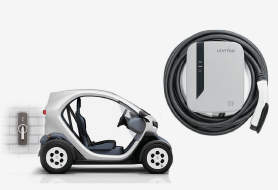 CHARGING STATION
Electric mobility management